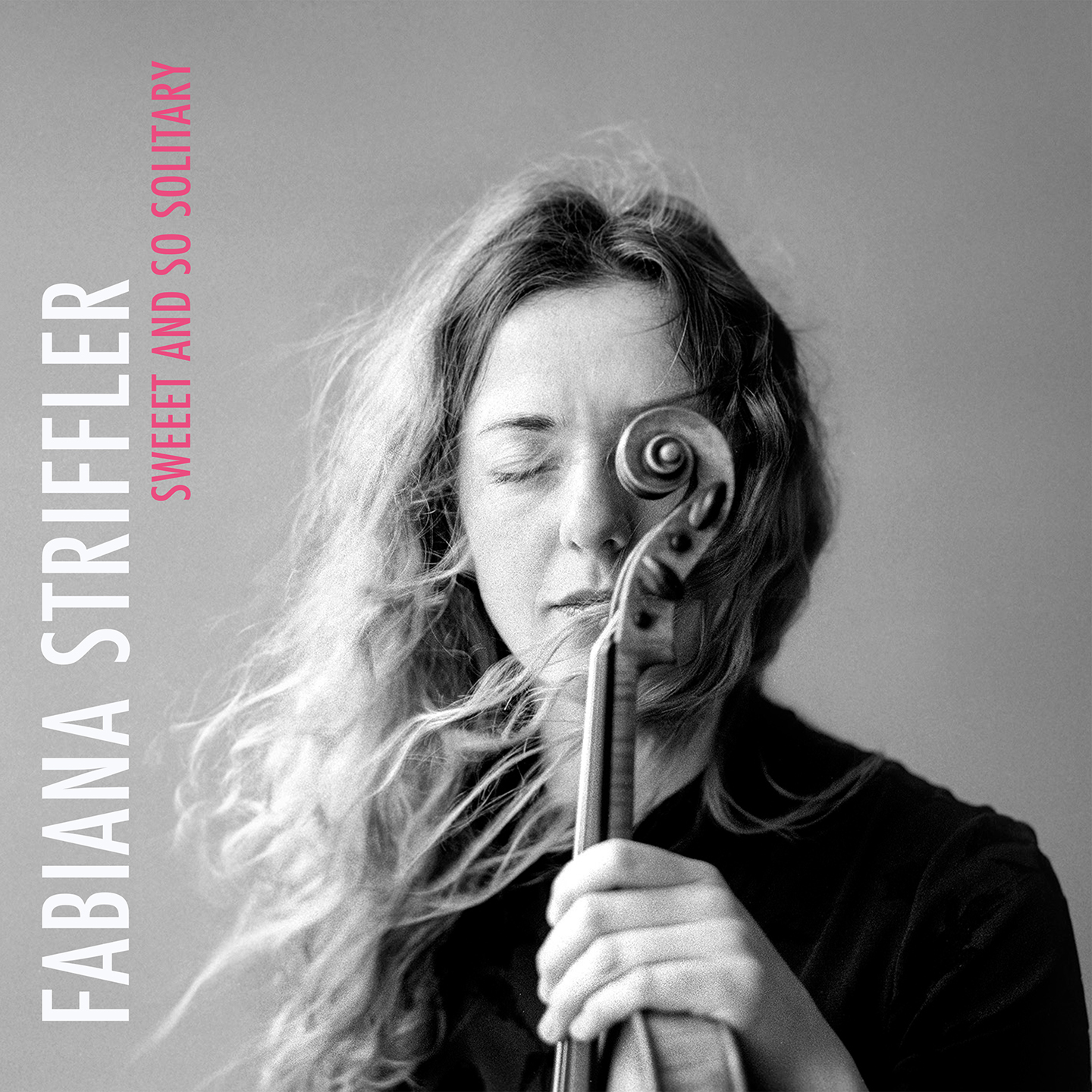 FABIANA STRIFFLER TRIO
"SWEET AND SO SOLITARY"
Friederike Merz – voice
Johannes von Ballestrem – piano/ guitar
Fabiana Striffler – violin/ mandolin/ composition

"Fabiana is one of the most exciting violinists to emerge onto the jazz scene in years! Her playing is the perfect combination of soulfulness, surprise, a beautiful sound and great technique! I look forward to listening to every one of her musical adventures." New York, Ken Peplowski
***
They create a musical world that is located between acoustic Jazz and Contemporary Music. On their "classical" instruments they are looking for new sounds, and the merger of different textures. The melodies and rhythms sometimes sound clear and crystallin, sometimes amorphous, dark and dreamful. That way they bridge existing sound habits with their desire to interprete classical music in their own way. The new album consists of only Fabianas own compositions. You might recognize poems by Soren Kierkegaard and others…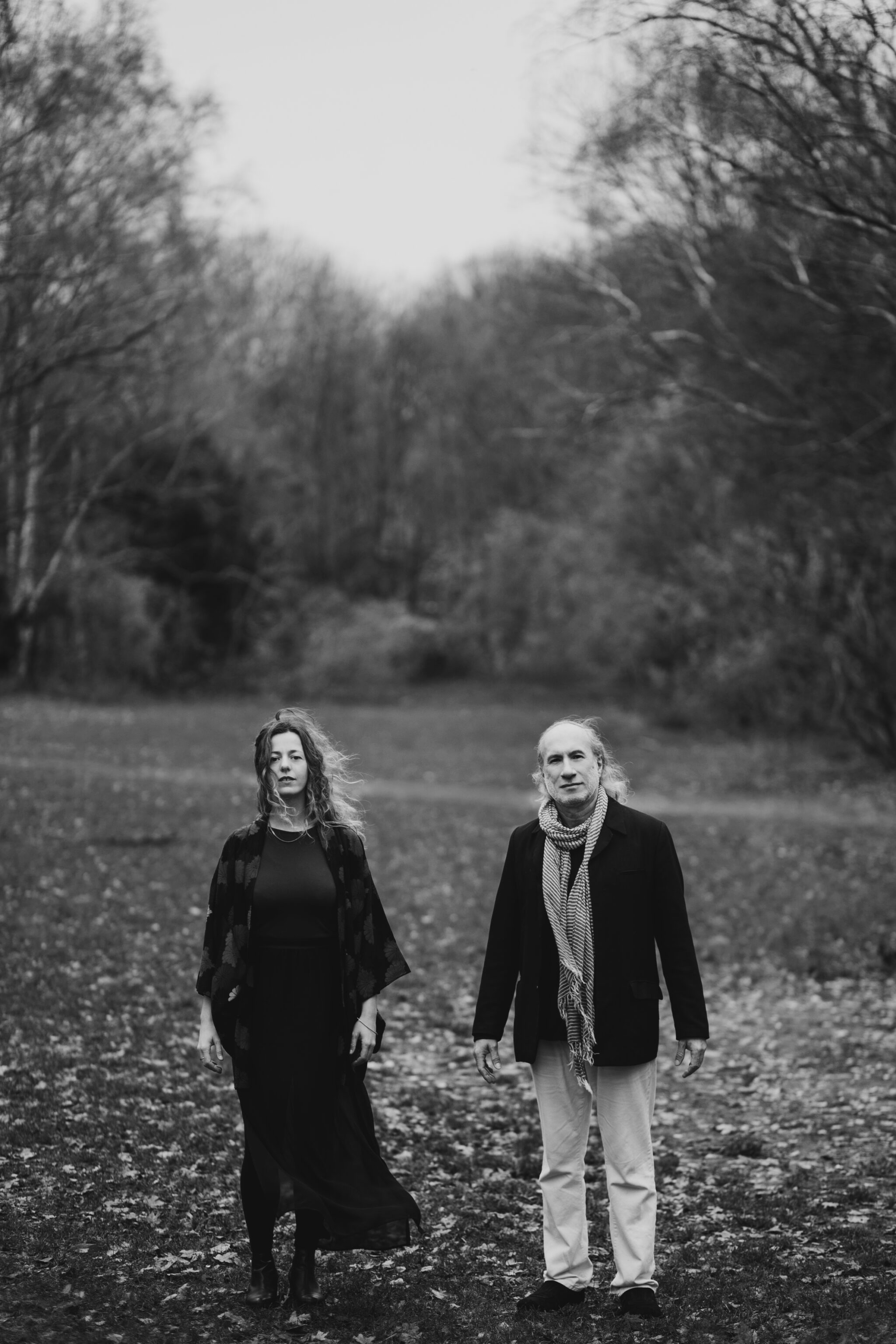 QUIQUE SINESI – FABIANA STRIFFLER
"MAHAGONI"
Quique Sinesi – guitar of 6 and 7 strings, charango, piccologuitar
Fabiana Striffler – violin, mandolin

Beautiful news, that under the category "Best Album" of the year the album "Mahagoni" is nominated for the VIA Award by Manuela Krause and Deutschlandfunk Kultur.

"…Ein gemeinsamer Atem, ein funkelndes musikalisches Kleinod, welches von den ersten Klängen an gefangen nimmt." Jazz Podium***
"Nun erscheint ihr erstes Album als Komponistin, für das ihr ein hochkarätiger Duo-Partner zur Seite steht." Laika-Records ***
"Das Album "Mahagoni" der jungen Violinistin Fabiana Striffler, zusammen mit dem Gitarrenvirtuosen Quique Sinesi hat einen magischen Sog und man spürt, hier haben sich zwei Seelen getroffen die in Resonanz gehen; sozusagen von Herz zu Herz…" NDR Info, Manuela Krause ***
They play their own compositions influenced by the rhythms and melodies of Candombe and argentinian Folcloristic Music, based in an Jazz context. Quique Sinesi is considered one of the most influencing guitarists of Sountamerica. He played with the saxohponist Charlie Mariano, "Negro" Carlos Aguirre, Dieter Ilg and others.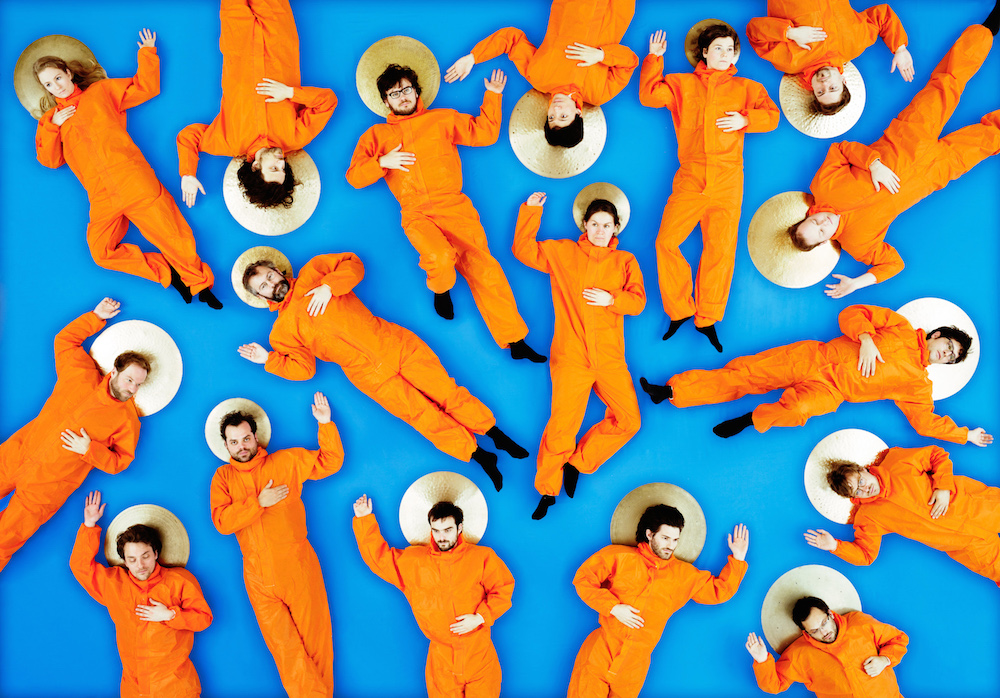 Andromeda Mega Express Orchestra
"VULA"
"Pure genre-smashing magic" – Frankfurter Allgemeine Zeitung
Since its inception in 2006, Berlin-based Andromeda Mega Express Orchestra has not only redefined the term "large ensemble," because more importantly, the 18-piece has created a whole new musical language: "Andromeda Mega Express Orchestra dwarfs anything heretofore experienced: Big band brass meets Free Jazz antics, Neue Musik-style compositions meet a unique definition of pop – all thrown into a blender: It's the kind of sonic cocktail you've never tasted before." (Neue Zürcher Zeitung)

STEREO HEART
Greg Cohen – bass
Fabiana Striffler – violin

Greg Cohen is a jazz – bassist. Best known for his work with Tom Waits, John Zorn's Masada quartet, Ornette Coleman, Woody Allen, Elvis Castello, Lee Konitz, Norah Jones Lou Reed, Bill Frisell, The Rolling Stones, Elvis Costello, Donovan, Bob Dylan, Tim Sparks, Dino Saluzzi and many more …In August / September 2006, he was musical director of the Century of Song – series at the German Art Festival Ruhr Triennale. He has been a regular member of Woody Allen and his New Orleans Jazz Band, which used to play every Monday night at Manhattan´s Carlyle Hotel. He appears in Woody Allen's Wild Man Blues and in Robert Altman´s 1993 film Short Cuts.
In 2018 the Duo has a monthly concert-row at Donau 115, Berlin.
.SOUNZ OF.
William Parker – Bass
Sabir Mateen – Tenorsaxophon, Clarinets, Fluts
Fabiana Striffler – Violin
Klaus Kugel – Drums
READ MORE
Booking

William Parker is a Bassplayer from New York. He is a prominent and influential musician in the New York City experimental jazz scene, and has regularly appeared at music festivals around the world, including the Guelph Jazz Festival, in southern Ontario.
Parker played with musicians such as pianist Cecil Taylor, Peter Brötzmann´s groups, Paul Murphy, Matthew Shipp, Hamid Drake, Bill Dixon, Charles Gayle, Roscoe Mitchell, Butch Morris, Frank Lowe, Billy Bang, Fred Anderson, Derek Bailey, Tony Oxley, Rashied Ali, Sunny Murray, Rozanne Levine, Perry Robinson, Henry Grimes, Jeanne Lee, Ivo Perelman, Kidd Jordan, DJ Spooky und Mat Maneri. The album Sound Unity by the William Parker Quartet was chosen as one of Amazon.com's Top 100 Editor's Picks of 2005
STUDIO CAT QUARTET
Fabiana Striffler – Violin
Linda Gossmann – Violin
Shasta Ellenbogen – Viola
Alice Dixon – Cello
READ MORE

Berlin based String Quartet "STUDIO-CAT-QUARTET" is a group of four young women. All classical trained with a lot of non classical experience and the ability to improvise and to play difference styles of music. The "STUDIO CAT QUARTET" offers studio recordings for music productions. They are also brilliant at live concerts with bands and on television shows.
What makes them special is the fact that they played together for many years and so they guarantee a compact string sound.
Days of endless searching for string players for your production are over: Hire the STUDIO CAT QUARTET and you´ll have excellent results combined with good times in the studio.