"FABIANA STRIFFLER is a very talented violinist who plays directly from the heart. Her beautiful sound is a reflection of herself. Fabiana has a unique balance of keen Intuition and Intellect that allows her to make pure music no matter what creative situation she finds herself in." New York 2016, Garry Dial (Grammy "live at the Village Vanguard")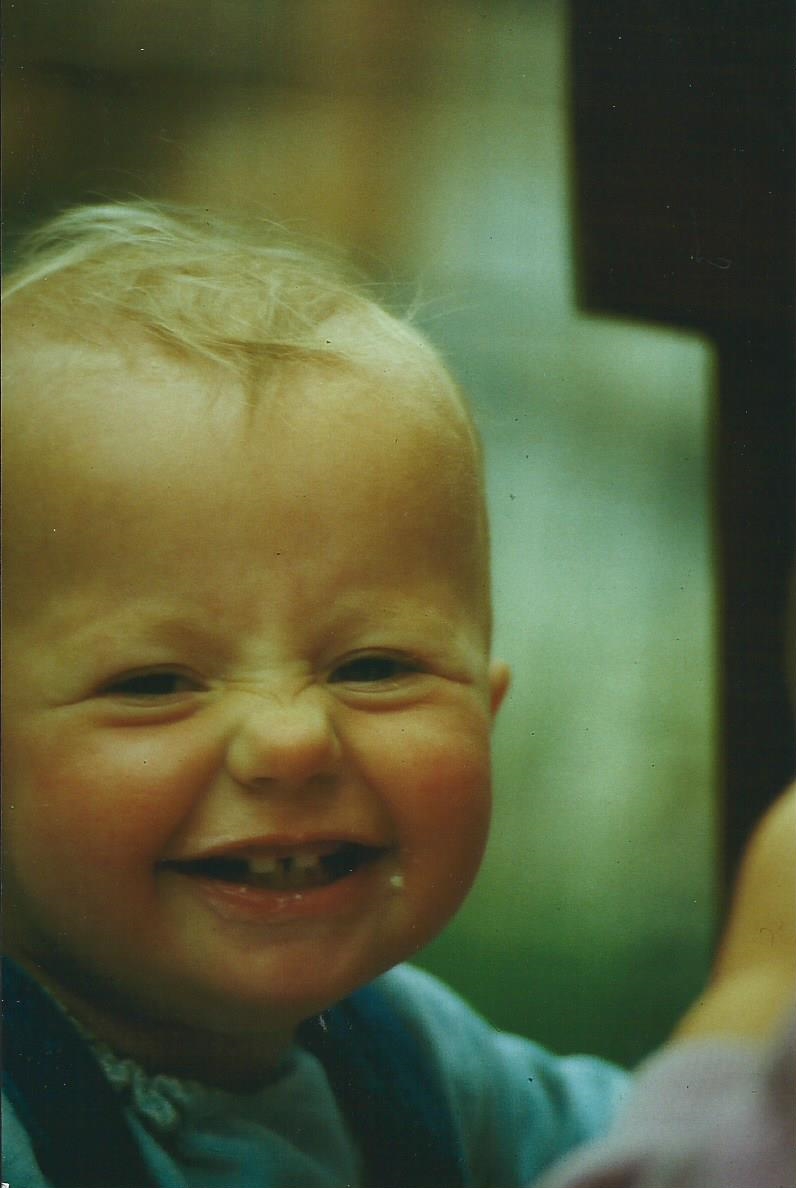 Born in 1988, Fabiana studied Jazz and Classical violin at the University of Arts in Berlin (UdK) and the Conservatory of Music (Hanns Eisler). Her early years she spent with her lovely family in Italy. During her childhood she was encouraged to engage in a variety of artistic and musical activities. By the age of 13 she was performing music styles other than classical, which awakened her interest in improvised music.
Fabiana is both, a brilliant violinist and a robust fiddler.
She learned with Greg Cohen with whom she has maintained a musical collaboration and a close friendship above all since the beginning of her studies, Mark Feldman, Carla Kihlstedt, Ken Peplowski, Andy Statman, Garry Dial, John Hollenbeck, Kurt Rosenwinkel, David Friedman, Stephan Braun, Ulrich Bartel, Stephan Picard, Dragan Radosavievich and others.
Scholarships/Awards:
2016 "New York City-scholarship" sponsored by the Berlin Senate: cultural exchange between the Berlin- and New York Jazz-scene, and lessons with the renowned violinist Mark Feldman.
2016 she got the "Yehudi Menuhin Association scholarship" with her Band "Fabiana Striffler Trio".
2015 she got the "Elsa-Neumann"- scholarship for compositions/performance with an modern and improvising string-quartett.
2015 sponsorship by the Berlin Senate for her project: Fabiana Striffler Trio.
2014 Successfully she finished her Bachelor degree at the University of Arts (UdK) Jazz-Institut Berlin.
2013 she Won the Juryprize with "La Roman de la Rose" at 100 Grad Festival Berlin.
Since 2013 she is part of the Yehudi Menuhin Association scholarship.

Performances/Concert Halls:
Elbphilharmonie Hamburg, Konzerthaus Berlin DE, Filharmonie Brno CZ, Le Palais des Congrès de Paris FR,
Volksbühne Berlin DE, Kampnagel Hamburg DE, Heimathafen Berlin, Hebbel am Ufer (HAU) DE, Kulturarena,
Sunset Paris FR, A-Trane Berlin, Jazz Dock prague, JazzFest Brno CZ, Baltic Circle Festival Helsinki FI, MusicFestival Royal Lazienki PL, Ear to the Ground-Festival BE, Jazzfestival Hiddensee DE, Fusion
Jüdisches Museum Berlin, Bröhan Museum Berlin,
Europäisches Parlament Berlin DE, Rotes Rathaus Berlin DE, Französische Friedrichstadtkirche am Gendarmenmarkt, Berlin DE, Mendelssohn-Remise am Gendarmenmarkt Berlin DE,
Baden-Württembergische Landesvertretung, Berlin DE, Intercontinental Berlin DE,
Technische Universität Berlin DE, Humboldt Universität Berlin DE, Universität der Künste Berlin, DE

Tours:
France, Switzerland, Italy, Greece, Spain, Czech Republic, Poland, Marokko, Island, Finnland, Belgium, Argentina, Uruguay, USA…
Radio/TV/Newspaper/Literature:
– BBC Recordings as 1st Violin with Stringquartet with Kwabs, Titel: Walk 2015
– RBB TV at Stilbruch with her band: Omniversal Earkestra 2015
– Live-Show at Sender Berlin with her project: "Ein Mensch", Fabiana Striffler Trio 2014
– Deutschlandradio Kultur with her Band: Omniversal Earkestra 2015
– TAZ newspaper article "Berlinkultur" on 28th Dec. 2014: Omniversal Earkestra
– "Jazz in Berlin" Book by Rainer Bratfisch, 2013: Omniversal Earkestra, Berlins most unique Bigband
– BBC Radio 3 Between the Essays: With Faint Dry Sound (1st Dec. 2015)
Given Workshops at:
– Le Palais des Congrès de Paris (France)
– University of the Pop-Arts, HdpK Berlin
– Il Doccione, Tuscany, (Italy) – with Prof.Greg Cohen
– Koninklijk Conservatorium, Gent (Belgien)
Discography: CD/Vinyl

– Fabiana Striffler »Black And Purple«, Single (2018)
– Friede Merz »Denmark Streets«, Spray Can Records (2018)
– Fabiana Striffler & Quique Sinesi »Mahagoni«, Laika-Records (2017)
– Compilation »Seventy Years of Budde«, Distribution Budde Music (2017)
– Karl die Große »Dass ihr Superhelden immer übertreibt«, Golden Ticket / Kick the Flame (2017)
– Viktor Wolf & PanoramaPeng »Mountain Lion Dance«, Recordjet (2017)
– Travis »Everything at Once«, Caroline Distribution/Astrlwks (2016)
– Bajka »The World«, Philophon, Vinyl Single (2016)
– Alright Gandhi »Little Traveller«, Makawi Music, UK (2016)
– Polyversal Souls »Invisible Joy«, Philophon (2015)
– Charity Children »Fable«, Charity Children Records (2015)
– Kwabs »Walk«, Acoustic Version, Warner Music, BBC , UK (2015)
– Holler My Dear »Eat, drink and be merry«, Traumton (2015)
– 15 Freunde Singen Betancor »Popette Du Bist Gold«, Kurtmusik by Kurtbuero (2015)
– Tomáš Liška »Bercheros Odyssey«, Animal Music, CZ (2015)
– Alright Gandhi »Widening Circles«, Makawi Music, UK (2015)
– Awa Ly »Doum Doum Doum«, Management Matthieu Remond, FR (2014)
– Lord Mouse and the Kalypso Katz »Go Calypsonian«, Piranha Musik (2013)
– Hanns Eisler, "Hochschule für Musik Hanns Eisler" Live (2012)
She played and worked with renowned musicians such as:
Greg Cohen, Sabir Mateen, Quique Sinesi, John Hollenbeck, Kurt Rosenwinkel, Sarah Connor, Vincent Segal, Chris Dahlgren, Joey Baron, Perry Robinson, Bajka, Max Weissenfeldt, Lory Goldston, Earl Harvin, Awa Ly, Michael Schiefel, Fran Healy (Travis), Kwabs ("Walk" Acoustic Version on BBC-Radio), Kalle Kalima, Francesco Bigoni, Charity Children, Clara Haberkamp
She has played and composed for renowned theater-groups like:
– Nya Rampen "Worship" FL
– Shadow theater of the "Konzerthaus Berlin".
– Projects with regisseur and actor "Julian Bisesi.
– "Weißes Rössl" operette production with  artdirection "Landgraf". 
Social dedication:
– Benefit concert for refugees "Champions Ohne Grenzen".
– Mozart-Martinée at the concerthouse Berlin, music for children.
– music
and shadow theater for children in hospitals, Helios-Klinikum Berlin.
– christmas-stories with music at "Jugendgästehaus St. Michaels-Heim" Berlin.
– Vacacions with music, with children of the "Pestalozzi-Kinderdorf Wahlwies".
– music at schools: "Grundschule am Heidekampgraben" (Berlin), "Integral WfB Werkstatt für Menschen mit Behinderungen (Berlin)", "Waldorfkindergarten Alicante" (Spanien), "Behinderteneinrichtung Köpenick"…
– Music for awards: "Europäischen Bürgerpreises" 2015 (Europ. Parlament Berlin)
– music for events: naturalisation at "Roten Rathaus Berlin" 2014, woman in politics "Helene Weber" award 2015.
– violin-improvisation for lection of Alfred-Döblin-laureate: Kathrin Groß-Striffler, 2015
If you wish to download a shorter BIO/CV or other promotion material, please click HERE